Pre-Order: AP-Wattie WOMEN'S RECON DOUBLE THREAT VEST - Saffron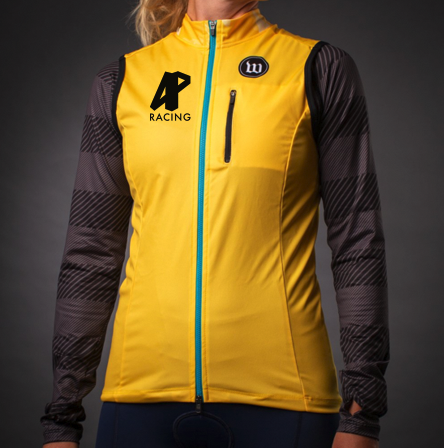 Pre-Order: AP-Wattie WOMEN'S RECON DOUBLE THREAT VEST - Saffron
sold out
Pre-Order: This items usually takes 3-5 weeks for ordering, screen printing and delivery.
Description: A staple of any athlete's arsenal to help cope with changing weather conditions during racing or training, our Double Threat Vest is proudly handcrafted in the Wattie Ink. factory in San Diego, California-USA using the finest imported Italian wind-stop fabric, which provides a warm, luxurious fit. This premium vest can be used for cycling or running and has been finished with a drawstring waist and locking pull tabs so the waist can be pulled closed for cycling and opened for running. We have also included an integrated front zipper pocket for valuables, car keys, etc.
For a perfect fit, please refer to our sizing charts for detailed measurements.